I am suspending all activities at Aux Douceurs de France Bed & Breakfast. I want to thank all of my guests for their deep appreciation. I greeted you with great pleasure and have fond memories from each and all of your stays. These memories will last forever.
—France
At "Aux Douceurs de France", you will find a warm and friendly atmosphere. Whether it is for a lovers excapade, to meet old acquaintances, to vacation or to convene with family members, France, your Host, is offering you a room of great comfort. It is skillfully designed, and small attentions and care of details meet to offer you a stay of great quality.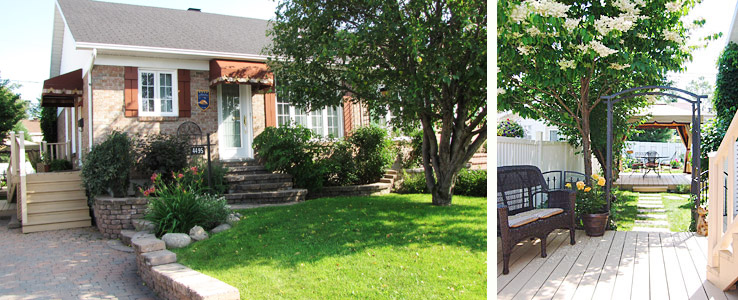 Because Quebec City's has many attractions, Michel, a friend guide, will be pleased to accompany you in a personalized circuit which fits your interests, may they be: history, cultural & artistic life, politics or the natural beauty of the city and it's parks.
Room & Loft: Weekly & Daily RENTAL
During low season or for a longer stay, advantageous prices are offered to visiting teachers, training agents, lecturers, trainees and other professionals, as well as to people in need of treatments or attendants of hospitalized patients. The privileged location of this lodging place, near all main activity centres of Quebec city, makes it a excellent choice (car necessary)!